PAYMENT SAVER!
A Low Payment Alternative to Leasing.

How would you like the low monthly payments of a lease, without all the heavy restrictions and hidden costs of leasing? Sound impossible? It's not. MED5'S Payment Saver program offers just that!
Like a lease, the Payment Saver program offers payments that are considerably lower than conventional financing. But unlike a lease, with the Payment Saver program you own the vehicle and have all of the flexibility and benefits of vehicle ownership!
Other benefits of the Payment Saver program include:
* New and pre-owned vehicles up to five years old qualify
* Flexible loan terms of up to 72 months
* No down payment required
* Annual mileage options of 12,000, 15,000 & 18,000 available
* No security deposit or acquisition fees
* No early payoff penalty
* Since the title is in YOUR name you have more options prior to loan maturity and at loan maturity. Including the ability to turn your vehicle in and walk away at the end of the loan term.
* Refinance your current vehicle loan to reduce your monthly payments with the Payment Saver program.
* Enables you to easily upgrade and/or change your vehicle every couple of years!
To find out more about the Payment Saver program, call or stop by MED5 FCU today!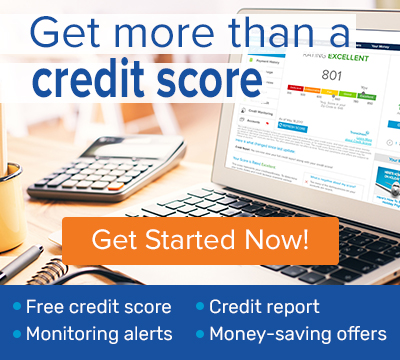 Free Credit Monitoring is here with CreditSense!
Sign up through your Online Banking. Watch the Video Below for More Details.
Send a Message to Our President